Donald Hart
Donald Hart has been a Cree language educator for ten years, working with people of all ages to share the power of language. Donald is also a land-based educator and has been sharing his lifelong environmental and land-based knowledge with others for the past two years. From hunting, trapping and fishing, Donald shows others the value of connecting to the land through teaching various land-based skills, combined with the Cree language and teachings.
---
Dr. Ramona Neckoway
Dr. Ramona Neckoway is an Assistant Professor at University College of the North and currently serves as the Chair of its Aboriginal Northern Studies Program. As a member of a Hydro-affected community in northern Manitoba (Nisichawayasihk Cree Nation), her research has been shaped by the experiences and encounters of her family and her community.
For more than a decade, Ramona has listened to local perspectives as they relate to the many implications of hydropower. Drawing upon these perspectives and experiences, together with reflecting on broader implications of energy production on Cree homelands in northern Manitoba, she endeavours to create critical spaces that include Indigenous voices, histories, and perspectives thus aiming to open up possibilities for alternative narratives where hydropower and energy production in the north is concerned.
Dr. Neckoway is also the co-lead on an NSERC-funded project designed to offer opportunities for Indigenous youth to learn about science in a culturally relevant and meaningful manner. Shaped by both Indigenous customs and practices and Western scientific traditions, this cross-cultural initiative locates science education through land-based camps that are grounded in and draw from culturally rich Indigenous worldviews led by Indigenous Elders and other local knowledge keepers.
---
Phyllis Hart
Phyllis Hart is a Cree language speaker and educator. Presently she works with youth from grades 4-8 using her personal views and understandings of the 7 teachings, as well as her knowledge for the environment to teach the Cree language. Phyllis is passionate about teaching the meanings and origins of language and finds its ability to enrich one's life to be powerful, especially with youth. Teaching language has been a wonderful journey for Phyllis and has helped her get in touch with her roots and where the teachings came from, and she hopes that by teaching the language to others, they too can share these experiences and better connect with themselves and their teachings.
---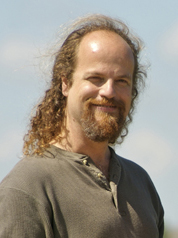 Dr.

Stéphane McLachlan, PhD

Stéphane is a Full Professor and coordinator of the Environmental Conservation Lab at the University of Manitoba. He joined the Department of Environment and Geography in 2003 and has been working at the University of Manitoba since 1999. Before that, he completed a Ph.D. at York University and did a post-doctoral fellowship at the University of Northern British Columbia.

Stéphane's overall goal as an academic is to engage in research that at once makes contributions to the academic literature and benefits the livelihoods and environments of Aboriginal and rural communities and other stakeholders; to be an engaging, progressive, and responsible teacher; and to be of meaningful service to the university and society as a whole.

Currently, his research interests include risk and adaptation, alternative food systems, food justice, environmental justice, environmental health, participatory video, participatory research, conservation and restoration, and traditional knowledge.