Brokenhead Ojibway Nation
Dates: July 10-12, 2019
Brokenhead Ojibway Nation is located in Treat 1 Territory, 64 kilometres north of Winnipeg on Highway 59. The Brokenhead River runs directly through the community which drains into Lake Winnipeg on the Southeast basin. The science camp was based in the community's Cultural Village area where indoor activities took place in a small building, all outdoor activities occupied the surrounding land and water.
2019 Summer Camp Team
---
Different activities like ice tye-dye shirt making were held within the Cultural Village building.
---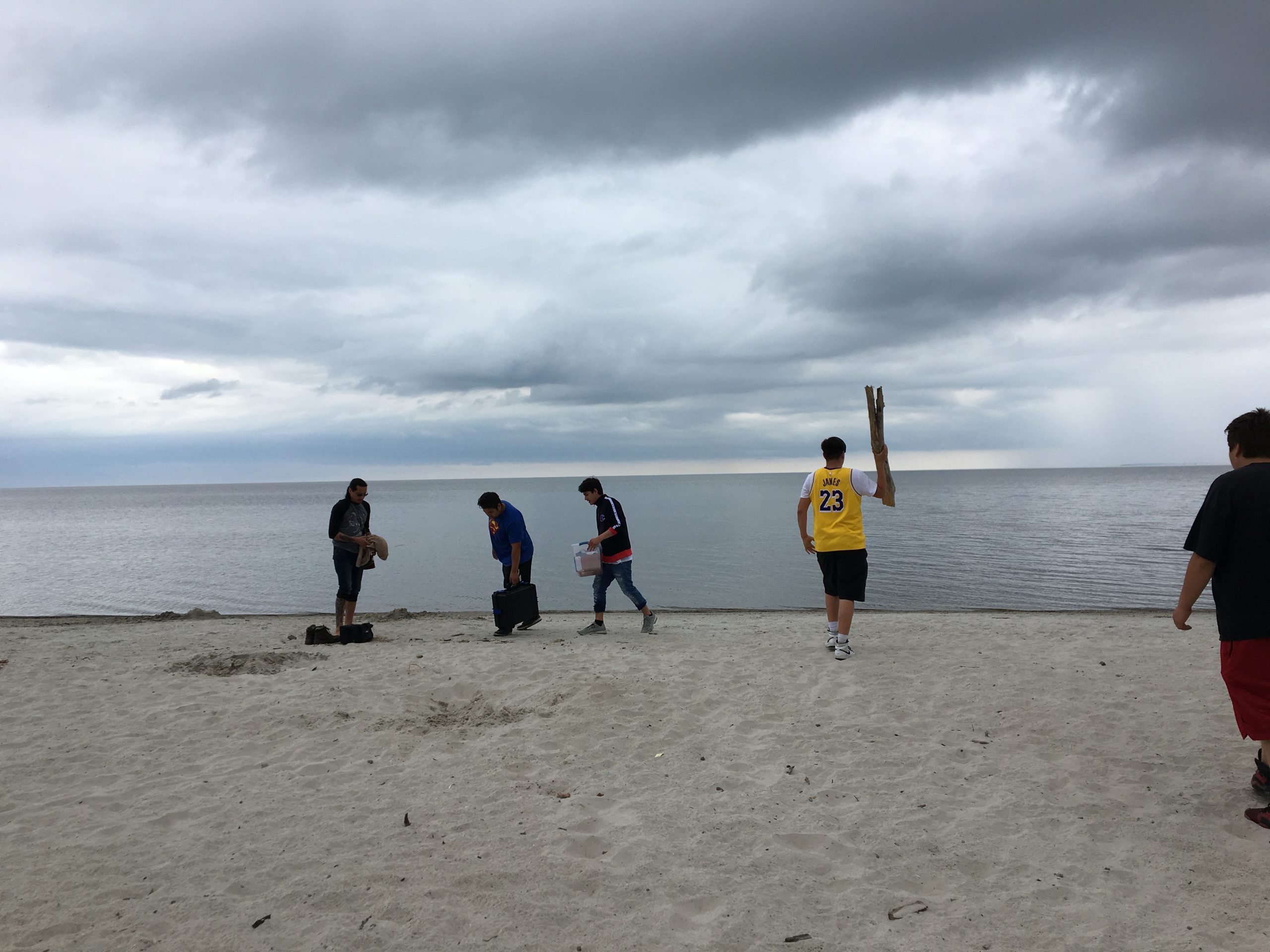 The team took the camp to the beach to use the mobile labs for chemistry testing.
Samples were also taken from different locations on the river.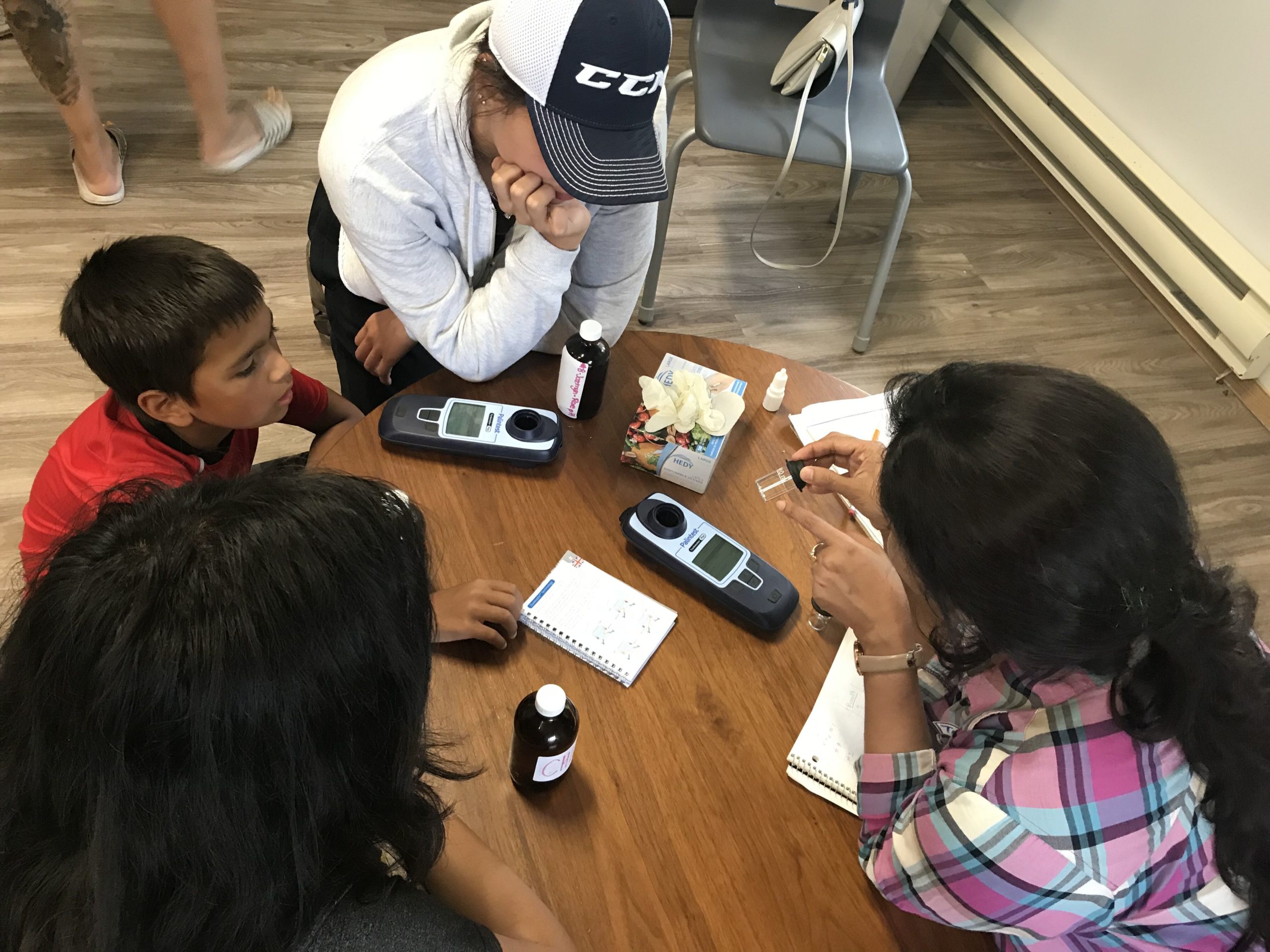 Some testing was done inside too!
---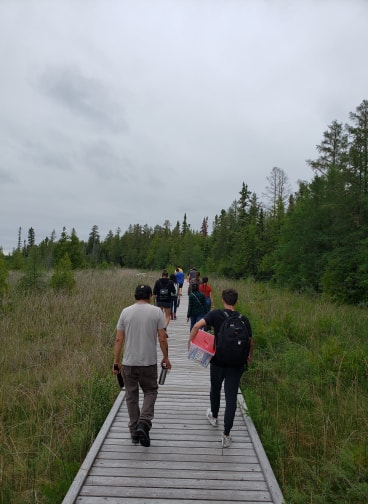 A knowledge holder named Carl Smith led the team down Brokenhead's traditional Wetland Interpretive Trail in which the team learned about the different food and medicines that grow within the ecosystem.
The team also conducted water testing while out on the walk.
---
The camp also went on additional bush walks to enjoy Mother Nature.
---
The camp was supplied canoes for a day from the community to enjoy a paddle down the river!