Keeseekoowenin Ojibway First Nation
Date: July 22-24, 2019
Keeseekoowenin First Nation is located in Treaty 3 Territory, 275km Northwest of Winnipeg. The surrounding land is mainly occupied by agriculture but also has beautiful rolling hills, diverse forest, prairie, and freshwater lake and river ecosystems. This land is also widely known as Riding Mountain National Park. The science camp was based out of the Health Centre within the community.
The camp team had help from 2 guest students from Indiana University, Dana (in the front wearing a grey shirt and green pants), and Francisco (in the back wearing the black shirt and grey pants).
---
The camp started off the day with different activities to get to know everyone better.
---
A dance workshop presented by the guest team members.
---
Self-portraits were included with the art activities.
---
Working together on a nature banner.
---
Tye Dying is a popular activity for people during the camps.
---
The team went on a tour of the community's water treatment and bottling facility to learn about how the treatment works.
---
Water samples were collected from the drinking supply.
---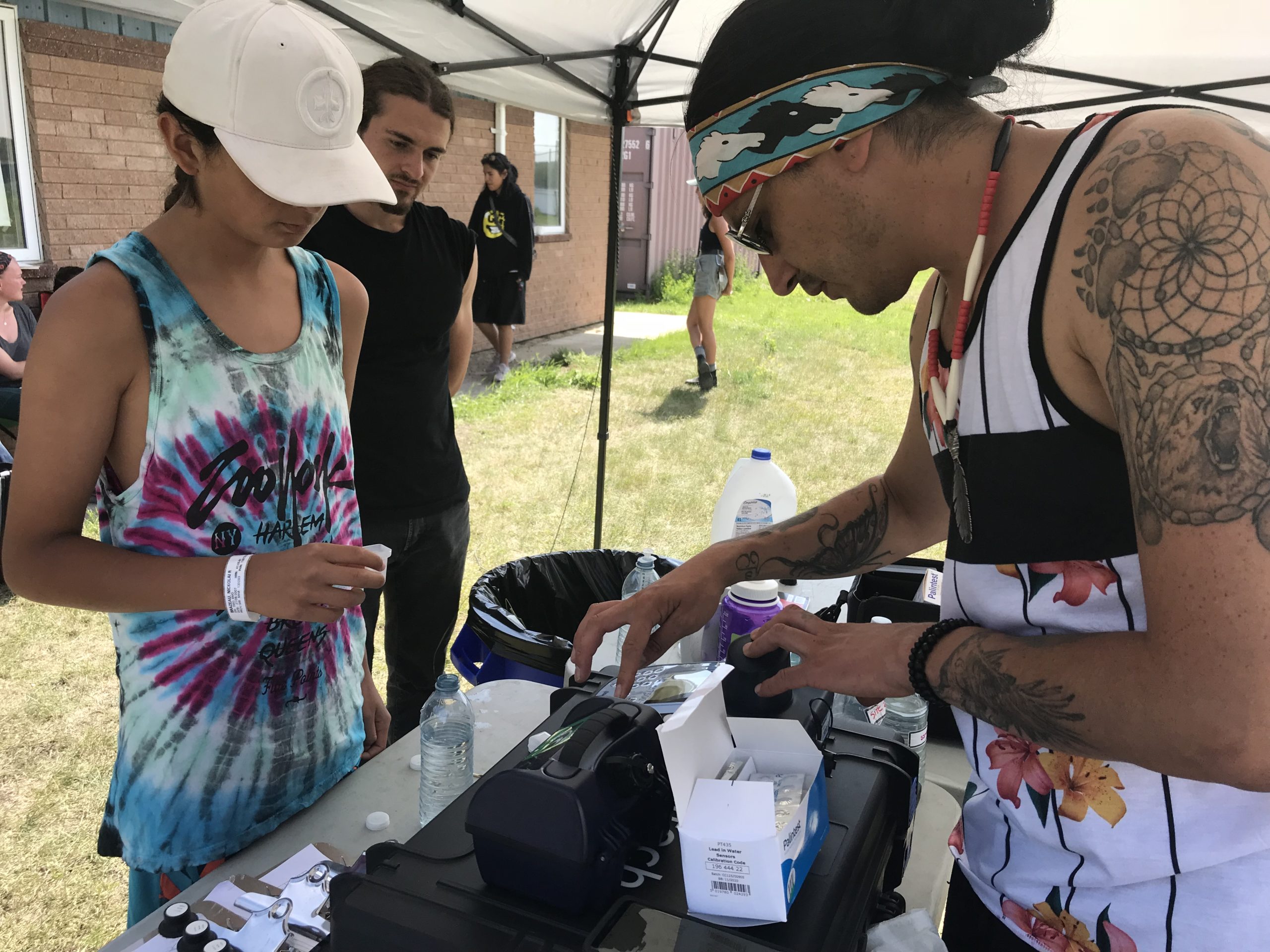 The samples of water from the treatment plant were tested for different chemicals and bacteria. The camp team showed the youth how to use mobile labs.
---
The sample results determined that the drinking supply for the community is safe.
---
On the last day of camp, everyone decided to spend the day at Clear Lake to swim and have fun.